Classification
VIDEO GAME
Keywords
Purpose
Besides play, this title features the following intents:
---
Market
This title is used by the following domains:
---
Audience
This title targets the following audience:
Age :
12 to 16 years old
/
17 to 25 years old
General Public
---
Gameplay
The gameplay of this title is
Game-based
(designed with stated goals)
The core of gameplay is defined by the rules below:
---
Similar games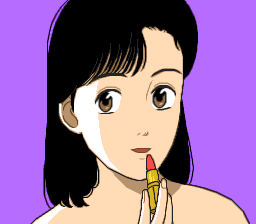 Yawara!
---
Based on the manga and subsequent anime series Yawara: A Fashionable Judo Girl, this game can be considered a sequel to Yawara!, since its events take place after the conclusion of the previous story line. This time, the player controls Fujiko Itou, one of the original series' heroines, an admirer of Yawara. After having won a major international competition, Yawara feels she cannot bear the fame, longing to return to normal life and leave judo. Shocked by this decision, Fujiko decides to train herself and become a judo master, in order to convince Yawara to come back.
Unlike the previous game, which was entirely a "digital comic", Yawara 2 has three different gameplay modes. The Japanese-style adventure part plays similarly to the predecessor and to most other games of this style: the player has a few verbs to choose from a menu; choosing all of them one-by-one invariably advances the story. This part is heavy on non-interactive cut scenes.
Another gameplay mode is a quiz featuring questions related to the original series; the player has to choose the correct answer among four available ones, and a wrong answer leads to instant Game Over.
Finally, the so-called "Battle" gameplay mode is a judo fighting game. It plays similarly to other fighting games (even with its own story, versus, and two-player modes), but instead of the usual punches, kicks, jumps, and special moves, the player is only allowed to execute authentic judo moves and play by the rules. Many moves involve rapid pressing of different buttons. The player controls Fujiko, and in the versus mode is able to choose to fight fictional champions from the original story line.
Beside these gameplay modes, the game features an extensive Yawara!-related database, with character profiles, information, and even the titular heroine giving a cooking lesson. [source:mobygames]
Distribution :
Retail - Commercial
Platform(s) :
TurboGrafx CD (Turbo CD)
Links