Classification
VIDEO GAME
Keywords
Purpose
Besides play, this title features the following intents:
---
Market
This title is used by the following domains:
---
Audience
This title targets the following audience:
Age :
12 to 16 years old
/
17 to 25 years old
/
25 to 35 years old
General Public
---
Gameplay
The gameplay of this title is
Game-based
(designed with stated goals)
The core of gameplay is defined by the rules below:
Comments
Taxonomy
---
Similar games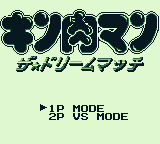 Kinnikuman: The Dream Match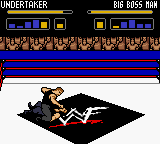 WWF WrestleMania 2000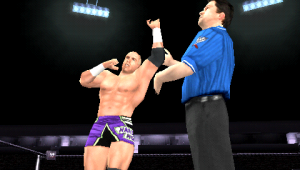 WWE SmackDown vs. Raw 2007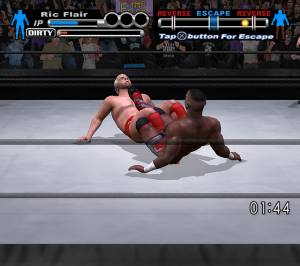 WWE SmackDown! vs. RAW WWE Legends of WrestleMania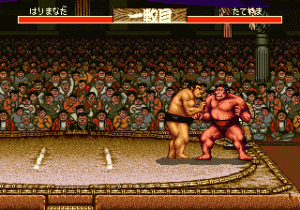 Aa Harimanada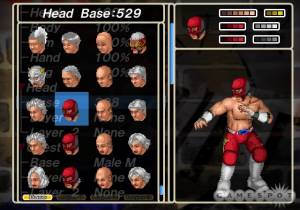 Fire Pro Wrestling Returns Kinnikuman Nisei: Dream Tag Match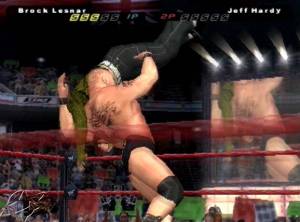 WWE SmackDown! Shut Your Mouth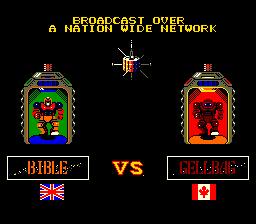 Robo Wres 2001
---
ECW Hardcore Revolution is a professional wrestling video game released by Acclaim Entertainment, based on the professional wrestling promotion Extreme Championship Wrestling (ECW). The game was released for the Nintendo 64, PlayStation, Sega Dreamcast and Game Boy Color. It was the first wrestling game to be based on ECW, as well as the first professional wrestling game to receive a Mature rating from the ESRB but rated Everyone on the Game Boy Color. The game was criticized for being a near copy of its predecessor, WWF Attitude and not reflecting ECW's unique style, just covering over everything with ECW wrestlers and themes. Acclaim followed this title with the release of a sequel, ECW Anarchy Rulz, six months after this game was released. [source:wikipedia]
Players can use up to 33 ECW wrestlers including Rob Van Dam, Tazz, Sandman, and many others.
The game itself runs on a modified WWF Attitude engine and includes several game modes including Tag Matches, Death Match, Barbed Wire Ring Match, and others. Up to 4 players can play simultaneously. [source:mobygames]
Distribution :
Retail - Commercial
Platform(s) :
Dreamcast
-
GameBoy Color (GBC)
-
Nintendo 64 (N64)
-
Playstation (PSX)
Links